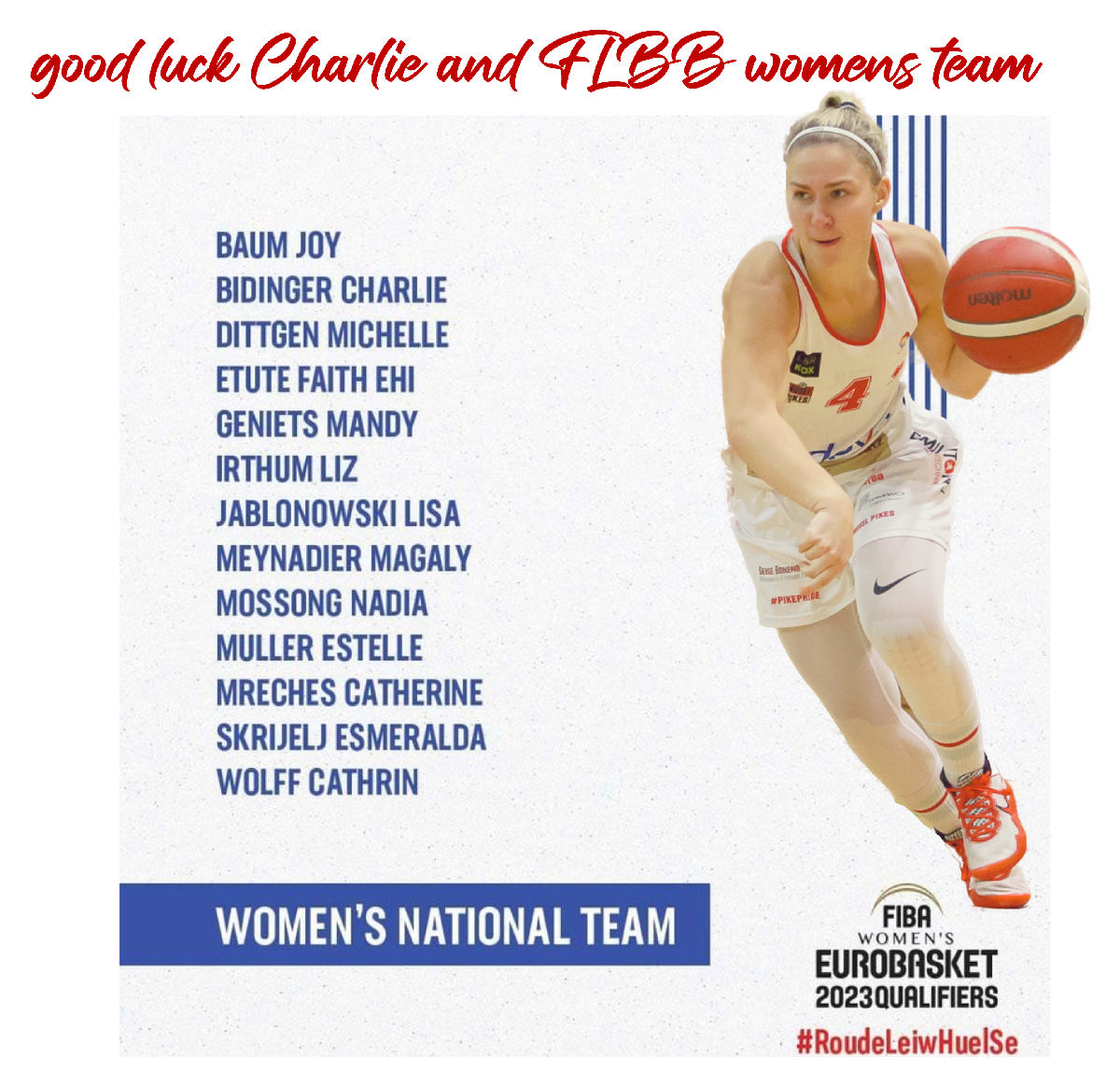 FLBB women Luxembourg-Switzerland today at 7 pm in Coque-Kirchberg
« Rendez vous » for all basketball fans this Thursday in the Coque at Kirchberg at 19:00 o'clock! Our women will face Switzerland in the opening game of the Eurobasket 2023 Qualifiers. The women need your support! After their amazing performance last summer at the European Championship of the small countries, they deserve to play against the best possible European competition in this qualification.
Switzerland ranks 58th in the FIBA world rankings, Luxembourg is ranked at the 56th place so that is a good opportunity for Luxembourg to compete and try to grab a win, a big goal of the team during this qualification.
On Sunday, our women will play in Italy in the second game of the qualification tournament, Italy is definitely on another level on paper, the nation is ranked 13th in FIBA world rankings.
FLBB