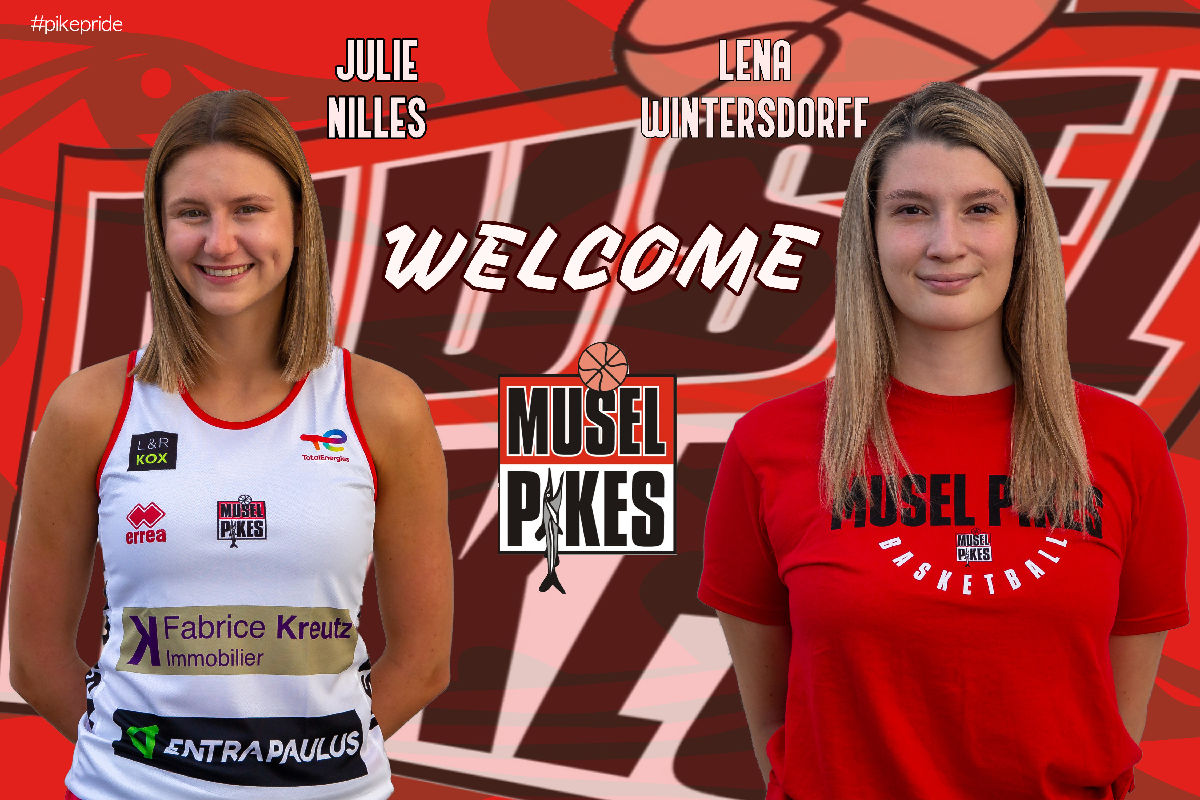 Pikes ladies news
D'Musel Pikes si frou iech matzedeelen, datt de Louis Wennig an de Larry Schmitz eng weider Saison eis Dammenekipp trainéieren an coachen wäerten.
D'Cathy Schmit an d'Laure Diederich wäerten hir Basketsschung no laangen Joren un den Nol hänken. Och d'Bridget Yoerger wäert no laangen Joren bei den Pikes een neien Challenge unhuelen an mécht en Transfert op Bartreng. Mir soen deenen 3 ee groussen Merci fir di vill flott Momenter wärend den leschten Saisonen.
Souwuel eis Amerikanerin Mikayla Ferenz wéi och all di aner lëtzebuerger Spillerinnen wäerten weiderhin nächst Saison den Pikes Trikot undoen.
Desweideren gëtt eis Dammenekipp duerch zwou nei jonk Spillerinnen verstäerkt:
D'Julie Nilles, 21 Joer al, 1m78 (Guard) wäert vum T71 Diddeleng bei eis op d'Musel wiesselen. Nieft dem Julie wäert och d'Lena Wintersdorff, 21 Joer al, 1m84 (Forward/Center) vun Contern op d'Musel kommen.
Musel Pikes are happy to announce that both coaches Louis Wennig and Larry Schmitz will stay for another season. 
Cathy Schmit and Laure Diederich will end their basketball careers after many years. Bridget Yoerger will take on a new challenge after many years with the Musel Pikes and will play next season for Sparta Bertrange. A big thank you to the three of them.
Our American player Mikayla Ferenz and all the other luxembourgish players will continue to wear the Pikes jersey. 
The women's team is strengthened by two new young players:
Julie Nilles, 21 years old, 1m78 (guard) will join the pikes family from T71 Dudelange. In addition to Julie, Lena Wintersdorff, 21 years old, 1m84 (Forward/Center) will join the Pikes family from Contern.
Dokument(er)
pikes ladies news.pdf